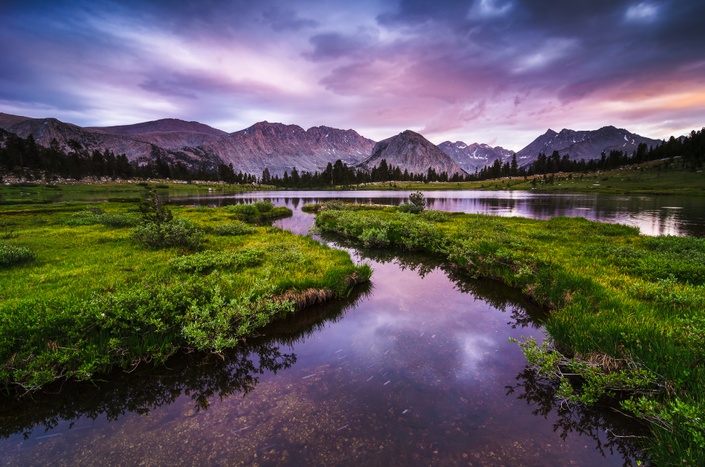 10 Techniques to Transform Your Landscapes
Learn my favorite practical, powerful techniques to develop your artistic vision, master your camera, craft breathtaking compositions, and create WOW photos.
Watch Promo
TRANSFORM YOUR LANDSCAPE PHOTOS WITH SIMPLE, POWERFUL, PRACTICAL TECHNIQUES
WITH JOSH CRIPPS

You LOVE landscape photography, right? I know you do, because otherwise you wouldn't be here. Landscape photography is hands down the best way to experience the beauty of our planet, to build a deeper relationship with nature, and to share that with others.
BUT LANDSCAPE PHOTOGRAPHY CAN ALSO BE FRUSTRATING. You may be asking yourself: Why are my photos never in focus? Why can't I capture the color and detail I see with my eyes? How the heck do I make a good composition? Or why don't my photos look like the ones in the magazines?
I'm going to help you answer all of those questions and more. I'm going to help you build a framework for your photography so that you know what to do in every situation to capture your vision of a scene and turn it into a photo that makes people say WOW.
In 10 Techniques to Transform Your Landscapes, I'll walk you through my favorite techniques to make sure your photos have eye-catching subjects, killer compositions, perfect camera settings, incredible light and color, and reflect YOU as an artist. This course is jam packed with high-quality, quick, and digestible video lessons along with tons of example photos to illustrate every point. There are challenges to help you practice and reinforce what you learn, and a community so you can share your photos and get feedback.
In short, I make you this promise: by the end of the course you will have built a practical set of tools to create landscape photos YOU LOVE in any scene.

Are you ready to transform your photography?
HI, I'M JOSH CRIPPS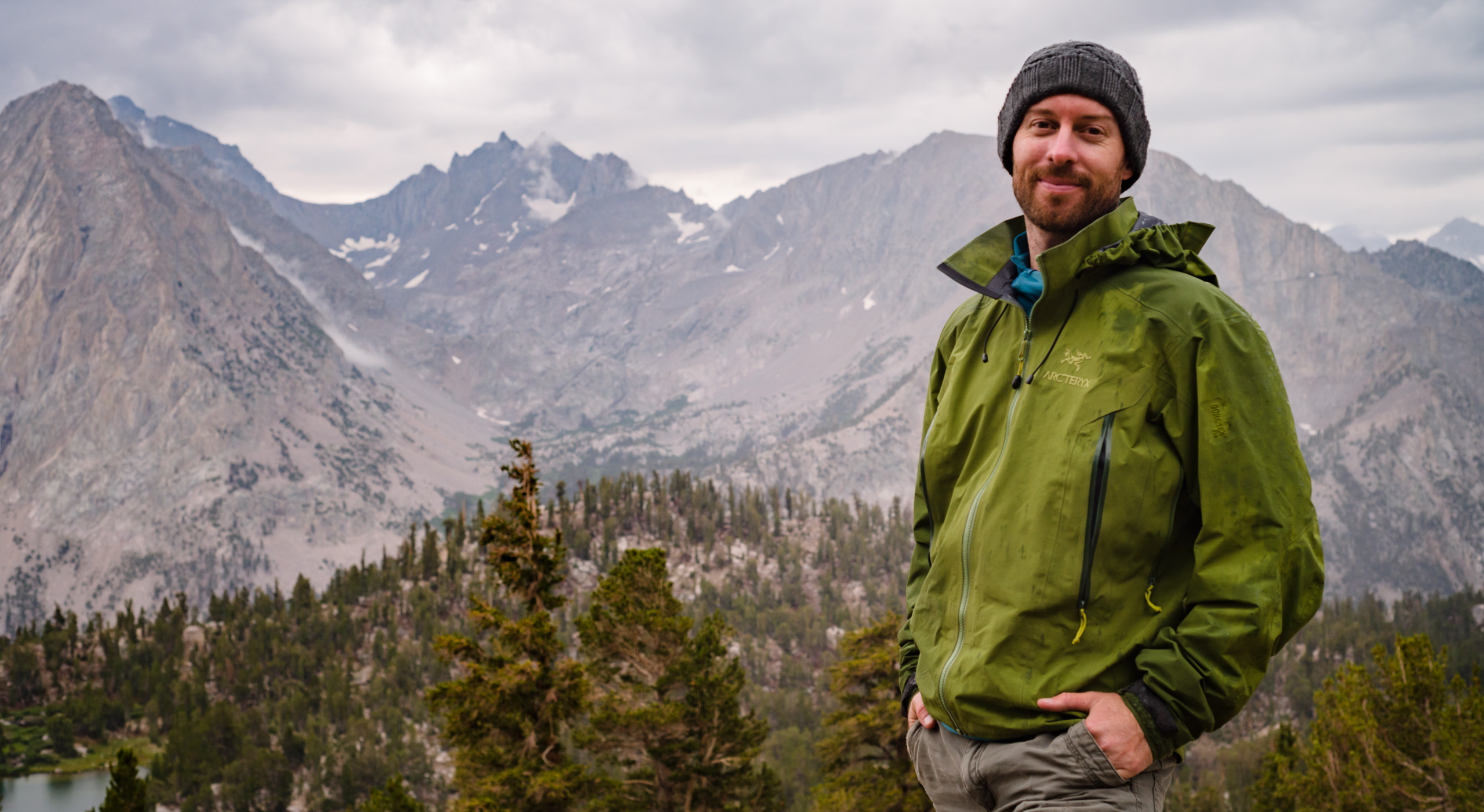 I'VE HELPED THOUSANDS OF PEOPLE IMPROVE THEIR PHOTOS. HERE'S HOW I CAN HELP YOU.

I've been teaching photography for over 10 years. In the beginning I was teaching only myself. But as I began to understand what made a good photo I quickly moved on to assisting other photographers on their workshops, and then to teaching my own. Since then I've instructed hundreds of photographers hands-on in some of the most beautiful places in the world.

But I didn't stop there. I also created Pro Photo Tips, one of the most popular photography channels on YouTube, which has almost 300,000 subscribers and over 11 million video views (and counting!).
Throughout these years of teaching-as well as refining my own photography-I've learned a lot about what makes a good photo and what doesn't.
I've also come to realize that people learning photography need more than just theory. They need practical approaches, step-by-step processes, and go-to ideas about how to craft a winning image. They need a framework to start from that they can build their own creative ideas off of.
That's why I created 10 Techniques to Transform Your Landscapes. To give aspiring photographers a set of tools they can use to make better photos and develop their vision as photographers.
10 Techniques gives you that framework. There are over 30 lessons which teach you everything from getting perfect focus and depth of field, to creating more impactful foregrounds, to applying symmetry and balance in composition, to utilizing filters, to improving creativity, to creating EPIC grand landscapes, and more.
HOW TO IMPROVE EVERY ASPECT OF YOUR PHOTOS: CAMERA TECHNIQUE, COMPOSITION, LIGHT, SUBJECT, AND CREATIVITY

Over 11 distinct lessons you'll learn all about:
Finding Mesmerizing Subjects. You'll learn techniques to understand what the most interesting and engaging subjects are in any landscape, how to accentuate them, and how to minimize distractions.
Learn to pick out the best foregrounds for your photos by understanding the three kinds of contrast.

Techniques to emphasize one subject over another in your compositions. (Hint: it's all about body position and lens choice.)


Three simple questions to ask yourself in order to understand WHAT you're photographing, HOW you can emphasize what's important, and WHY you are making the decisions you are.
Camera Technique. There are a thousand courses out there to teach you about aperture and shutter speed. THIS IS NOT ONE OF THEM. This course teaches you how to apply those settings creatively to bring your artistic vision to life. How to direct your vision into a series of decisions so you get the exact detail and sharpness you want, the colors you love, the motion you feel, and the clarity you desire. You will learn:
Techniques to get the best possible RAW data.

Techniques to get the sharpest, most detailed photos.


What picture controls and styles are and how they could be hurting you in the field.

How to choose the RIGHT camera settings for every photo based on what's important to you.

How to get a perfect exposure every single time.

How to focus for front-to-back sharpness every single time.

Everything you ever wanted to know about long exposures, including how to create them, how to use a 10-stop filter, and how to shoot long exposures without a tripod for fun, creative imagery.
Composition. Composition is the number one thing most photographers want to learn but they get stuck trying to listen to too much theory. This course gives you practical strategies to different kinds of compositions so you have a toolkit for different situations. Lessons include:
How to use a wide-angle lens to create a sense of "being there."

How to use natural parts of the landscape to direct your viewers' attention exactly where you want.

Techniques to simplify your wide-angle photos to make more powerful compositions and remove distractions.

Small compositional tweaks for big results. Learn to identify situations when 6" to the left or right will make all the difference.

Learn where to place multiple strong subjects in the frame for maximum visual balance.

Learn about visual tension and how to use it to fill your frame for powerful compositions.

Understand fundamental, practical ideas for better intimate, abstract, and telephoto compositions.

How to see the world as abstract, two-dimensional shapes and how this gives you tremendous control over your compositions.
Light, Color, and Detail. You'll gain an understanding of how important light is to your photos and what you can do to bring out the best in your images. Learn when to shoot, and when not to. Learn how to listen to the landscape to improve your luck and take home ten times more keeper shots. Learn about filters and how they can add that extra little oomph to your shots.
Learn what kind of light works for different scenes and when to shoot each one for best results.

Learn how to improve your luck in the field so you always find good light and come home with more keepers. Yes, you can control this!

How to use a circular polarizing filter like a champ.


What grad ND filters are, how to use them, and best practices for getting beautiful, painterly light in your photos.
Creativity and "Seeing the Shot"
You and the camera see the world differently. Once you understand how you can make your camera work for you.

Practical, effective exercises to improve your creativity, seeing, and technical skills.
Key Concepts That You Must Understand as a Landscape Photographer.
The four elements CRITICAL to every great photo. If you don't like an image, it's because it's missing one of these things. Learn to identify and strengthen all the parts of your photo.

Three simple questions to ask yourself in order to understand WHAT you're photographing, HOW you can emphasize what's important, and WHY you are making the decisions you are.

Create a checklist to take human error out of the equation so that your photos are the best they can possibly be.
Creating EPIC landscapes. At the end of the course you'll put all of the lessons together to learn how to craft epic landscapes like the ones you see in magazines. You'll learn the essential building blocks required to craft a picture-perfect grand landscape photo from start to finish.

HERE'S WHAT'S INSIDE 10 TECHNIQUES

Guided learning at your own pace.

There are 11 individual lessons, each with 3-4 chapters on specific, digestible topics. Each chapter builds off the previous chapters to provide you with the essential building blocks for creating beautiful landscape photos.



Photo Challenges to help you reinforce the ideas contained in each lesson. By practicing each skill you hammer them home and make them second nature.


Bonuses to help your learning. There are tons of example images, cheatsheets, notes, and guides to accompany the lessons, helping you get the most out of the course.


Access to a Community of like-minded photographers to share photos and ideas with, and get feedback from.


Office hours with Josh to give you an opportunity to ask questions and get personalized mentoring.
LANDSCAPE PHOTOGRAPHERS WHO WANT TO BRING THEIR VISION TO LIFE
---

---
10 Techniques is designed for people who know the basics of landscape photography and who want to bring their photos to the next level.This is not a course for people who are picking up a camera for the first time. If you understand the basics but are frustrated with your photos not fulfilling your artistic vision, then you're in the right spot. This course is for you if you:
Can't get your photos perfectly sharp, with great detail, from front to back.
Are having a hard time with exposure and your shots come out too dark or with blown highlights.
Struggle with creativity and feel like your shots look like everyone else's.
Want to learn how to take those awe-inspiring grand landscape photos you see in the magazines.
Don't understand when to use a circular polarizing filter or a grad ND filter to get awesome detail, color, and balanced light in your photos.
Don't know how to use a 10-stop ND filter for long exposure photography.
Can't figure out what your photo is missing, or why it's not a WOW shot.
Are frustrated because your photos always look like snapshots, not art.
Don't know what the best settings to use are in any given situation.
Struggle to find compelling foreground subjects.
Always have too much empty space in your photos.
Can't highlight the important features in a landscape or emphasize them over less interesting features.
Never know where to place multiple strong subjects in the frame for a pleasing composition.
Don't know how to get started with abstract and intimate landscape compositions.
Can't figure out what makes a good photo, even though you're in an amazing location.
Just can't get your photos to look how you want them to look.
Join me inside 10 Techniques to solve all these problems and more.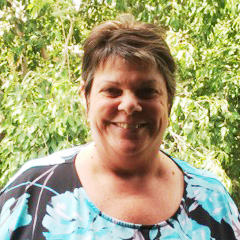 Here's what people are already saying:

"Oh My Gosh! This course has got to be the best investment I have ever made for my photography. Josh has such an amazing talent for breaking down and explaining things in such a clear and simple way, it makes things so easy to understand. I have experienced so many, "OMG! how did I not get that before," moments throughout this course. I have found a confidence that I never had before doing this course, even when I thought I knew what I was doing, I realise now that I was only going through the motions and not truly understanding why I was making the decisions I was, probably because I read somewhere that's what I should be doing. I can't begin to explain how much I have learned and now really understand.
One example would be Lesson 3, what a forehead slapping revelation that was for me. Josh has broken down ISO, Aperture, & Shutter Speed in a way I have never had it explained before, it seems so easy now!!! I think I have every card with pictures of the lens openings, blurry bunnies and any other kind of reference to try and understand these three beasts, and all it took was a video from Josh for me to finally get it, and how to use them when taking a photo.
This course offers so much information, support and feedback, you would have to attend half a dozen workshops to receive the same amount of knowledge. It not only teaches, but also inspires you to get your camera out of the cupboard and participate in the photo challenges at the end of each lesson. Post them to the community page, get feedback and watch your photos improve every-
day.

I could write a novel noting all the things I love about this course, but it would be easier for you to do yourself and your photography a huge favour and join this course, you won't regret it."
- Gail Zoutenbier, Queensland, Australia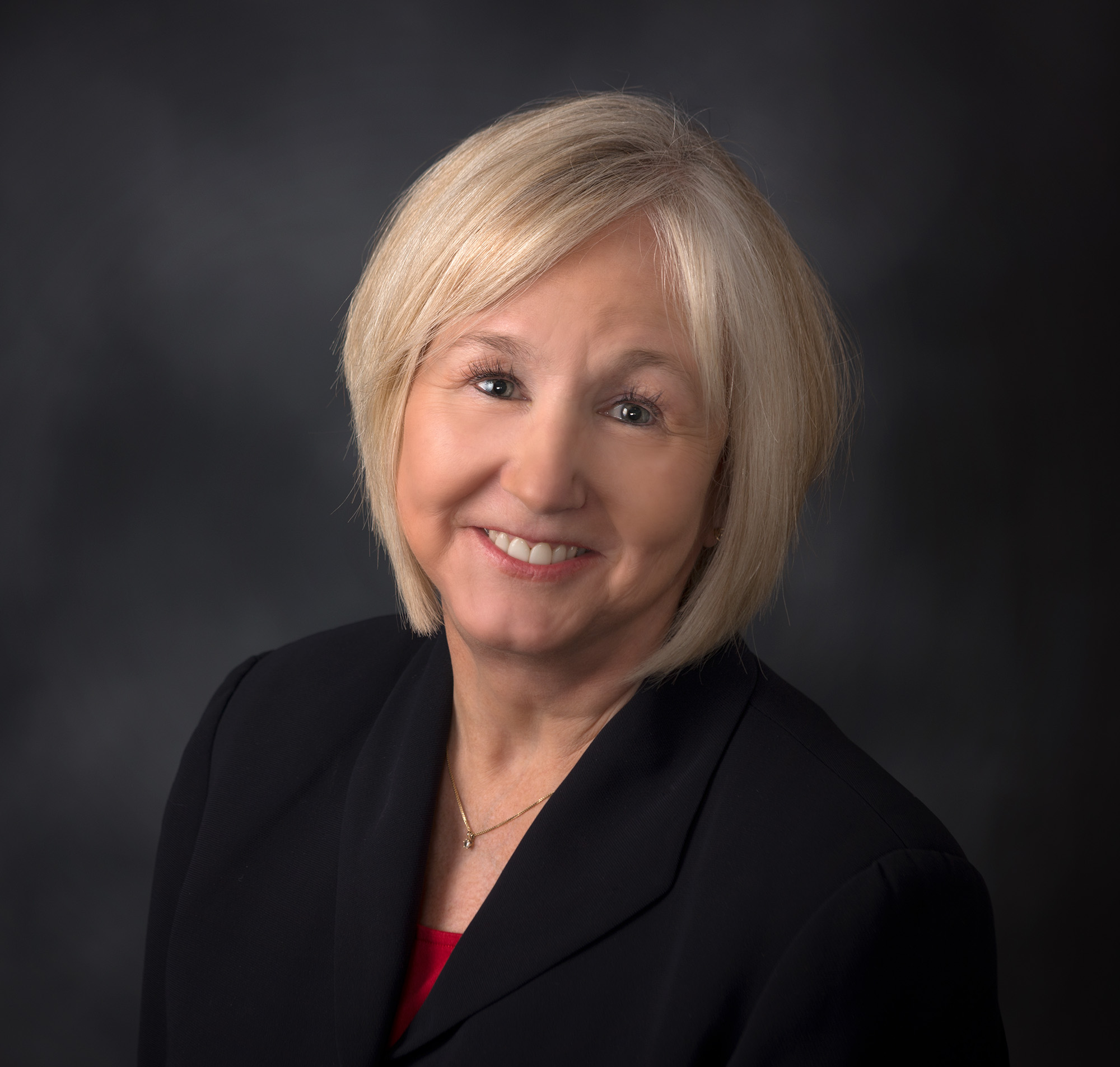 "I am blown away by the content. It is just awesome. Josh lays out the meat of getting great photography in an easy to understand as well as entertaining way. I have already used his guideline of one of his charts titled 'What Kind of Light Works for Different Scenes' on a recent trip to a National Forest. I can't always get out for Golden Hour so this was very real world helpful for me. Lesson 1 Chapter 2 where Josh analyzes the 4 critical parts of HIS images to show what doesn't work vs what and why the same scene does work is one I have already watched more than once.

I think practicing in the field the 4 critical parts of an image before pressing the shutter button will increase my keepers and "WOW" photos immensely. This really is the secret ingredient of wall hanging photos. Each lesson of this course just keeps getting better and better. I think the Flickr part of the course is an added bonus that can really make you part of the group by sharing with other course members and seeing their images as well. "
- Janet Cook, Houston, Texas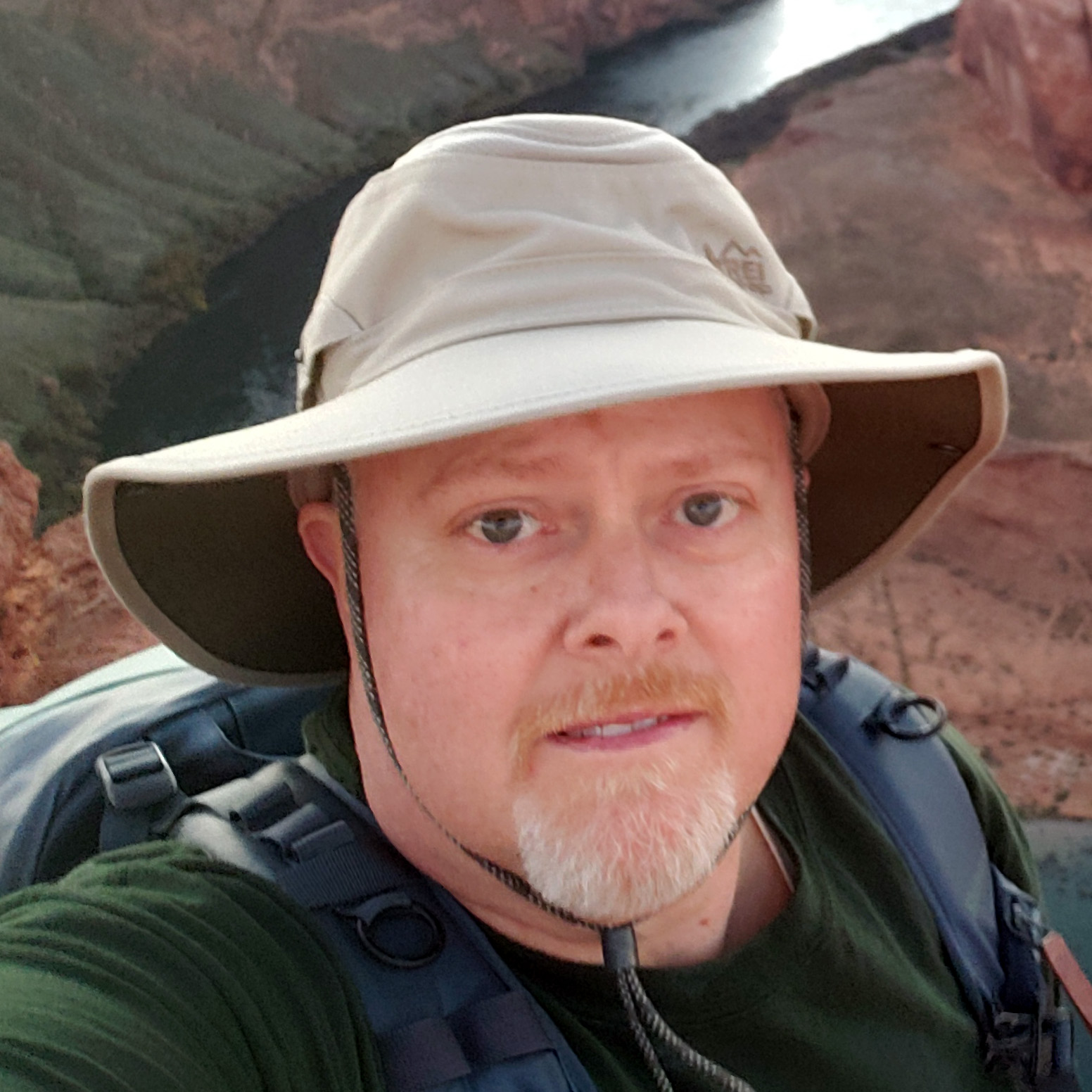 "I wanted to take a minute to provide you with some more feedback on your 10 Techniques to Transform Your Landscapes course. I finished the course a few days ago, and it is fabulous. I believe you have a real winner here. I would consider myself an intermediate photographer, even though I was a professional photojournalist in my first career in what seems like a lifetime ago. In recent years, I have found myself getting back into photography, mainly landscapes. I find things slow going, as I do not have enough time or the resources to get to good areas, and usually don't have the best light those days I have the time. I continue to look for ways to help out my landscape photography endeavors, and your course really comes through with flying colors. It hones in on several areas that I believe many photographers take for granted, or just don't fully take the time to appreciate the little nuances of the process. Your approach to discussing composition and artistic techniques really resonated with me. Your perspective throughout made it easy to understand and pointed out to me certain parts of the process that I mistakenly overlook most of the time.

Anyway, best of luck with your course, [it's] a winner for you and anyone who takes it. Now to go back through it another time, and probably another time after that. I want these lessons to really sink in. Great job. I am not aware of anything else out there quite like this course."
- Shaun Dyer
LANDSCAPE PHOTOGRAPHY DOESN'T HAVE TO BE A MYSTERY

Stop wishing for better photos and get started today. 10 Techniques will walk you through my favorite powerful and practical techniques for crafting WOW photos. You've already spent thousands of dollars on your camera, lenses, tripod, and accessories. Now invest in the skills and techniques to bring your artistic vision to life.
Course Curriculum
Introduction
Available in days
days after you enroll
Lesson 1: Three Fundamental Concepts in Landscape Photography
Available in days
days after you enroll
Lesson 2: Maximizing Image Quality
Available in days
days after you enroll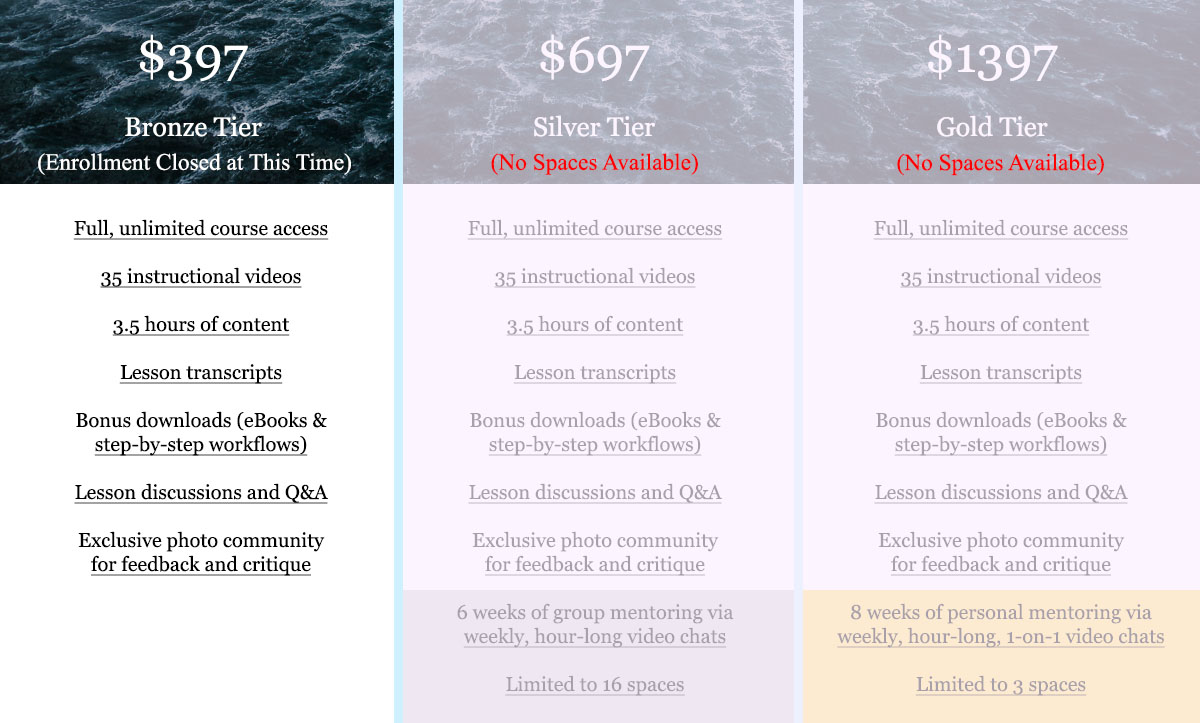 Frequently Asked Questions
When does the course start and finish?
The course starts when you enroll and ends when you finish it. It is a completely self-paced online course - you decide when you start and when you finish.
How long is the course?
Plan 4-6 weeks to finish the course. There are 11 modules comprising 35 total lessons, each with its own video. Most videos are 5-10 minutes long, and the total course run time is 3 hours 30 minutes. I recommend you progress through 1-2 modules per week so you have time to digest and practice the techniques. In fact, the lessons are dripped out to you on a schedule so you can't overload your brain with too much at once.
How long do I have access to the course?
How does lifetime access sound? After enrolling, you have unlimited access to this course for as long as you like - across any and all devices you own.
Can I download the course lectures?
Absolutely! Every lecture, worksheet, and transcript is available for you to download.
What equipment do I need for this course?
You will get the most out of this if you have the following gear:
- DSLR / Mirrorless Camera
- Lenses Covering a Range From 16mm to 200mm
- Sturdy Tripod
- Remote Shutter Release
- CPL Filter
- GND Filters
- Extra Batteries, Memory Cards, Lens Wipes
- Snacks!
How does this course compare to an in-person workshop?
I am working as hard as I can to make sure this course delivers the same value as a workshop, if not more. I don't want to waste your time or your money so I've worked to make sure every lesson is useful, practical, easy-to-understand, quick to consume, and information-dense. Based on my experience teaching workshops I'd say most students can absorb two to three of these techniques in the course of a 4-day workshop. So this course delivers roughly 3-4 workshops' worth of information that you can consume on your own schedule. And like a workshop with this course you can ask questions, get feedback, and build a community of friends and fellow photographers.
What's Included in the Course?
In every pricing tier you have full access to the complete course. That's 35 instructional videos and a total of 3.5 hours of content. You also get lesson transcripts and bonus learning aides like eBooks, step-by-step flowcharts, lighting guides, creativity exercises, and more. Each lesson also has a discussion so you can ask questions and have them answered by the instructor.

Every pricing tier also includes access to our exclusive online photo community at Flickr. Here you can share photos with your fellow students, get and give unlimited critique, create meetups, and build discussions not covered by the course.

Silver Tier also includes 6 weeks of group mentoring and portfolio reviews, via live video chats.

Gold Tier includes 8 weeks of 1-on-1 private mentoring and portfolio reviews, via live video chats.
I saw a another photo course online that was 12 hours long and cost $20. What's different about this course?
Think about every "How To" video you've ever watched on YouTube. Ever notice how the presenters talk for 20 minutes before getting into the actual technique they're trying to teach? Don't you wish they would just SHUT UP AND TEACH you how to do what they do?

That's the philosophy I used when creating the lessons for this course. No filler, no blather. Just fantastic information in easy-to-digest bites.

My goal for the course is to get you real photographic transformations in as little time as possible. The techniques I'm presenting in this course took me years to learn, and thousands of dollars in time, travel, excursions, and practice. I want to help you understand them as quickly and easily as I can.

I also want to keep the community small, engaged, and full of dedicated photographers who genuinely want to learn and improve their photos. I would much rather have 20 really excited photographers in the course than 20,000 who don't care. "Bargain Basement" online courses don't provide value, don't give you incentive to continue learning, and don't encourage you to achieve the results you're looking for. This course does.
Can I pay with PayPal?
Yes you can. You will see the PayPal option on the checkout screen.
What if I am unhappy with the course?
I have a full 30-day refund policy. If you have completed at least three lessons and are unsatisfied with your purchase contact me and I will give you a full refund.
Your Instructor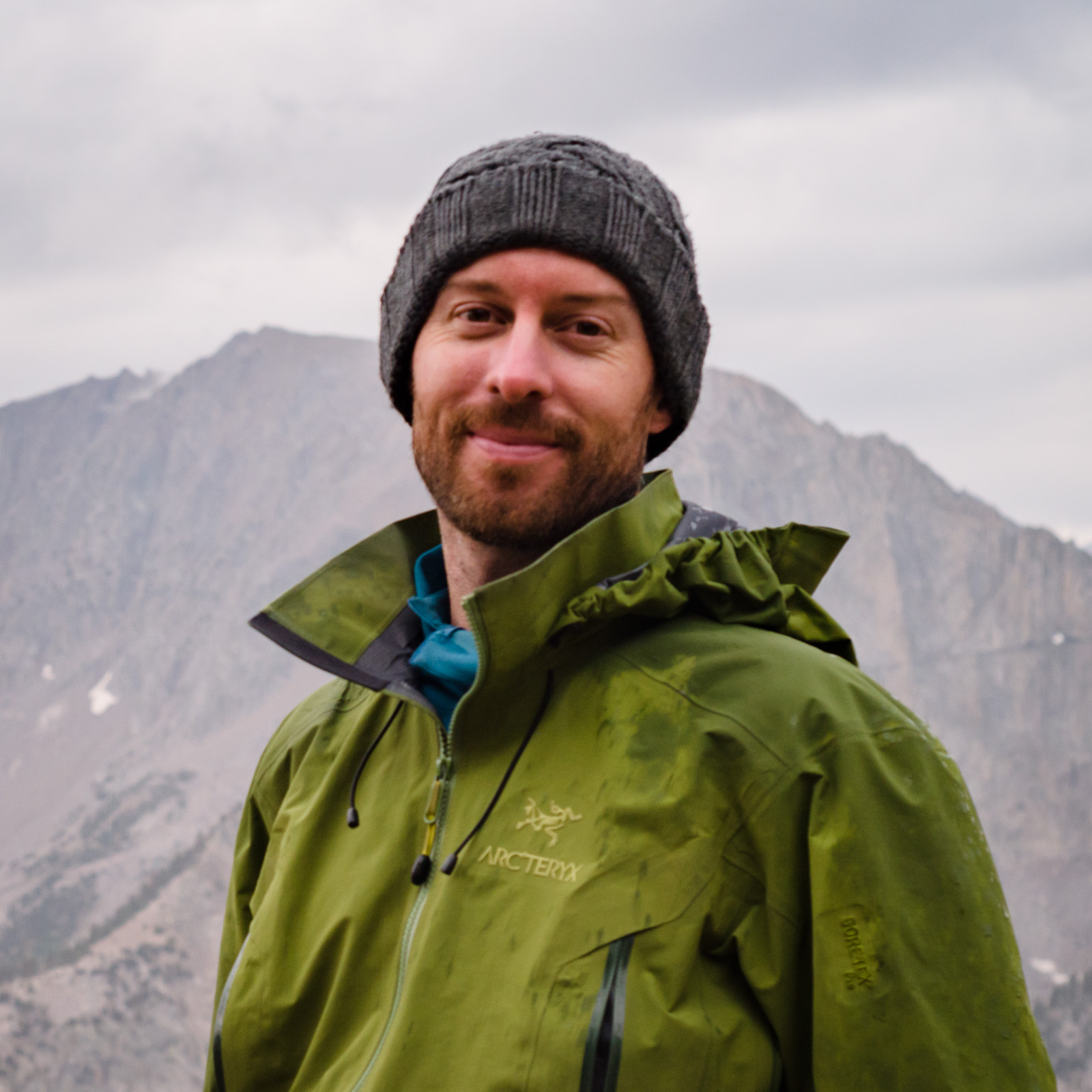 Josh Cripps is a wilderness landscape photographer living in beautiful Mammoth Lakes, California. He shoots campaigns and gives presentations for Nikon. His work has been featured in publications like Outdoor Photographer, Pop Photo, and Landscape Photography Magazine. Josh also runs photography workshops, teaches online courses, and runs the popular YouTube channel Pro Photo Tips. Sometimes he talks like a cowboy and can grow an enormous beard when the need arises.
This course is closed for enrollment.